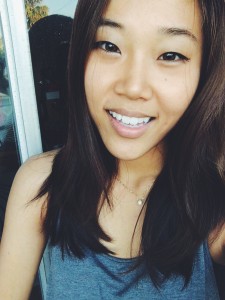 Hello! My name is Kristie, and I am a very recent graduate from Bryn Mawr College. I majored in History and minored in Political Science.
Originally from Connecticut, I moved all the way to South Korea with my family during middle school and ended up finishing my secondary education at an international school in Seoul. I love to travel, try new foods and play soccer and volleyball. I made my way back to the States after being admitted to Bryn Mawr, and spent four amazing years gaining a liberal arts education while meeting new friends and interesting professors along the way.
As one chapter ends, another is written – I am beginning my post-graduate adventure in Los Angeles, California. Join me as I write about my experiences as a Bryn Mawr graduate, ranging from the daily grind to life milestones. These are my random thoughts… wish me luck!